Protect Your Home from Unwanted Visitors with our Rodent Exclusion and Trapping Service
Rodents, like mice and rats, are no stranger to Atlanta homes. With nearly 40 years of rodent control experience in the area, our team of licensed professionals can help provide you with a rodent-free home in Decatur, Atlanta, and surrounding areas. Our rodent control process includes:
A free rodent inspection. Our team will inspect your home, looking for a variety of pests, including mice and rats, at no cost to you!
We then create a customized treatment plan to rid your home of rodents using our proven trapping methods.
Finally, we set a goal of keeping all future rodents out of your home with our rodent exclusion.
GET A FREE RODENT CONTROL QUOTE
What is Rodent Exclusion?
At On Target Pest Control, we believe in solving your pest problems; not just maintaining them. One of the most important aspects of this is exclusion. Pest exclusion is a preventative tactic that involves sealing up areas of your home or business where pests are likely to enter – essentially, denying pests access to your home in the first place. It's much easier to keep pests out, than to get them out after an infestation takes hold.
Why Rodent Exclusion is Important
Exclusion is of particular importance as part of an overall corrective strategy, but also to prevent the reintroduction of nuisance wildlife, mice or rats. Rodents and wildlife can be significantly reduced or eliminated from a structure initially, but if openings around structures continue to exist, it will simply be a matter of time before a new infestation occurs.
How Rodent Exclusion Works
The key to pest exclusion is sealing and securing all possible points of entry into the home or business. This includes cracks in the foundation, roofline areas that have significant gaps and openings, improperly sealed vents, drain pipes, and other points of entry that are not properly sealed. Of course, some parts of the structure must remain ventilated and open to some extent; the point is to make sure that there are no unnecessary open entry points.
Besides being cost effective – pest exclusion is safer for both humans and the environment. Pest exclusion is a great example of an affordable and highly efficient approach to pest management.
Why Rodents Are Dangerous - Protect Your Family
When threatened, rodents like mice and rats can bite, transmitting a wide variety of bacteria, viruses, and diseases through their saliva including Hantavirus, Leptospirosis, Lymphocytic Choriomeningitis (LCMV), and Salmonella. These things can also be transmitted through their feces and urine in or around your home or food. Being a hazard to you and your family, it is critical that you keep all children and pets away from rodents, and that you never try to handle a rodent yourself. Even rodents that appear dead in a trap are capable of inflicting severe damage through a bite.
On Target Knows Local Rodent Control
At On Target Pest Control, we're the local guys! We work with you to answer any questions you may have. In the 35+ years of being in business in Georgia, we've seen quite a lot of pest issues and are confident that we have the skills, knowledge, and experience to rid your home of these unwanted pests!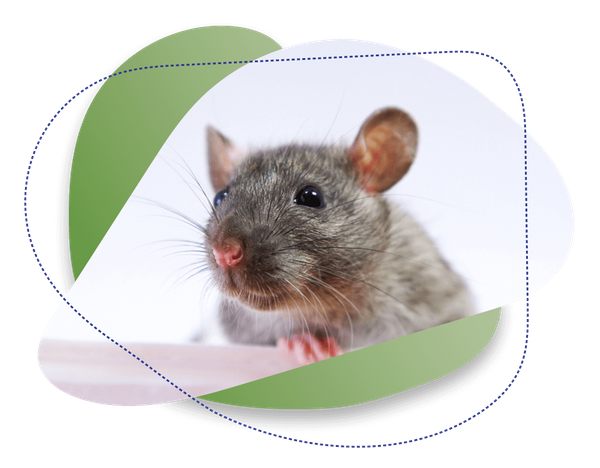 The Difference Between Mice And Rats
Generally speaking, mice are much smaller than rats and are curious beings. They will inspect areas they find interesting, searching for food and water even in the smallest of holes. Rats, however, are much larger and are cautious in their exploration. A rat's droppings are also bigger than a mouse's, making it easier to identify which kind you're sharing your space with. Give Us A Call Today! Our pest experts are professionally trained in rodent identification and will determine the pest in question.
Why Are Rodents Dangerous?
Rodents can cause damage to your property and your health. Most commonly, rodents will burrow into your insulation and make nests, breeding and damaging the insulation in your home. They can chew on floorboards, wood framework and other wood structures in your home, weakening them and making them vulnerable to further damage. Along with the physical damage to your home, rodents can often carry diseases including Hantavirus, Leptospirosis, and Salmonella to name a few. Give Us A Call Today! We will be fast to respond to your rodent issue and provide an affordable solution.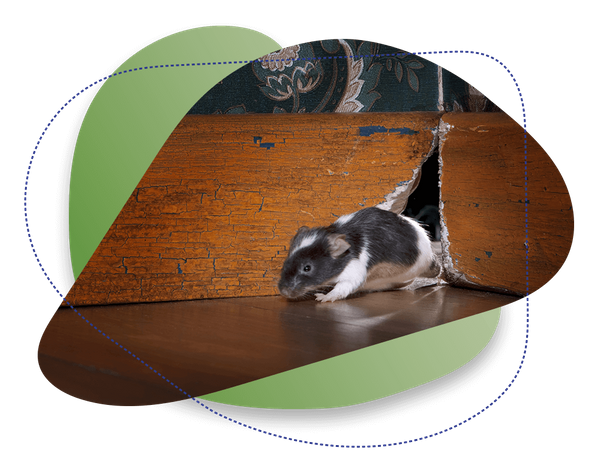 How Do You Know If You Have Rodents?
Besides seeing the rodents, one of the most noticeable signs you have rodents is seeing their droppings. Rodents will leave their waste, both droppings and urine, in cupboards, around the edges of your home, particularly your kitchen, as well as in the attic and crawlspace of your home. This waste will begin to smell as it builds up, creating noticeable scents in the affected areas that become hard to ignore. You may hear running, chewing, and scratching sounds in your ceiling, walls or floor areas , particularly at night, though these are often hard to hear and can be mistaken for other subtle noises.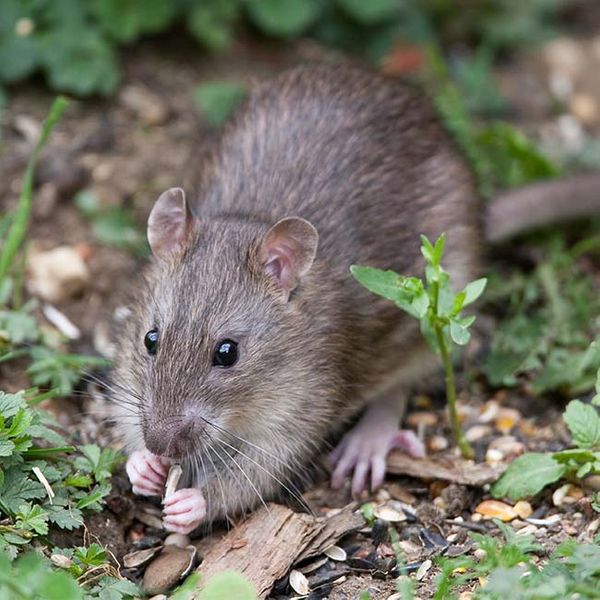 What To Do If You Suspect Rodents
Taking images is a good first step, if you're able to. If you can capture images of the droppings, that is especially helpful for us and if you can get a snapshot of the rodent itself, then that's even better. This helps us identify the type of rodent, or confirm what you suspected from your own research. Send your pictures in to On Target Pest Control and we can come up with a plan to rid your home of the pests and keep your property safe and secure.
We're here to get rid of your rodent problem by identifying the source of the issue, providing extensive trapping to remove any existing rodents, as well as professional exclusion services to prevent any further entry into your home or business. Give Us A Call Today for peace of mind!
fill out our FORM to get a free estimate!