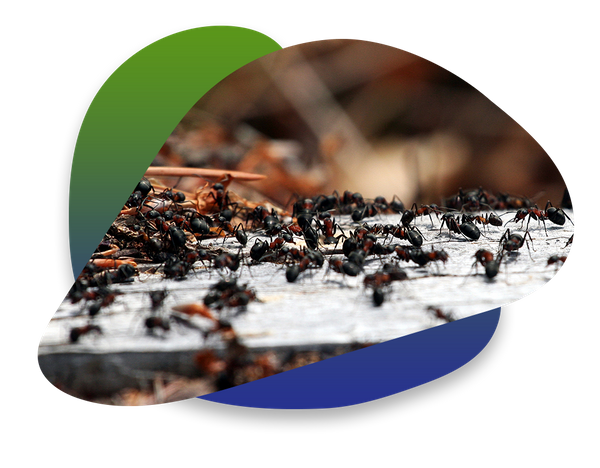 With insects and rodents having the same basic needs that we do for survival, being food, shelter, and water, your house is an attractive home-site for pests. With issues such as drought, heat, and cold, pests are always looking for a place to live and breed. If you suspect you have some unwelcome guests, give us a call and we will quickly arrive to assess the situation. We will inspect your property inside and outside to identify the pests, find their entry points, locate where they are coming from, bring to your attention any conditions in and around your home that might be contributing to the pest issue, and make recommendations as to how to correct those conditions.
Once we have diagnosed the circumstances and established a plan to eliminate your pests, we will make regular visits to the property to make sure that your home or business remains pest-free.
Call now or fill out our simple online form below to get a free estimate!
We will reach back out to you as soon as possible.
fill out our FORM to get a free estimate!